Feeling ultra confident yesterday I decided to attempt crepes and do the whole thing myself … not rely on the Mister for the frypan bit. The bit that needs patience. And patience it was that made them a success – don't be too hasty to turn them.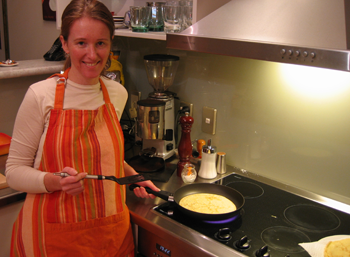 We filled them with buttered leeks, mozzarella and nutmeg.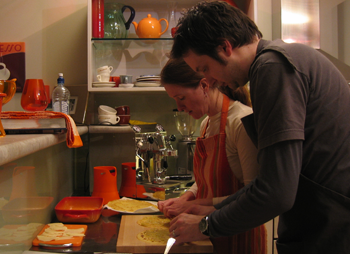 Y U M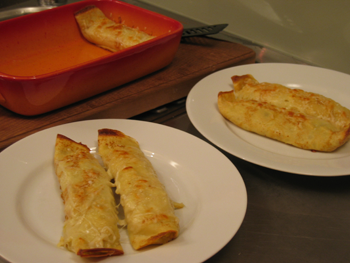 (Plus stuffed down a couple with golden syrup to relive our childhoods – well mine at least because it was our special girls-only treat to have sweet pancakes for dinner when Dad was out of town).