The flags for the WOW awards this year look cool – nice spash of orange.
And it's great to see all the stores putting a dress in the window made out of various materials – I especially like the lolly one across the way from the office.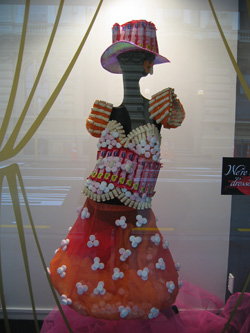 You don't realise until you get close up that it's decorated with marshmallows, Pinky bars and milk bottle lollies.