Went to see Wall Street: Money Never Sleeps yesterday. Cousin Grant had told us when we had a tour of his office on 3rd Ave that parts of it were filmed in his offices and on his trading floor. OH MY GOD! I nearly squealed in the movie when I recognised parts of the set that I'd stood in – they're the Zabel office scenes.
I can't find pics online for everything we recognised but definitely this meeting room with The Lipstick Tower out the window
Any trading floor scenes
And when you see Jake in Zabel's office – that's Cousin Grant's office!!! We saw that desk and big clock and TV streaming CNN!! And the view! In fact here's a photo Cousin Grant emailed from his office window a couple of weeks ago.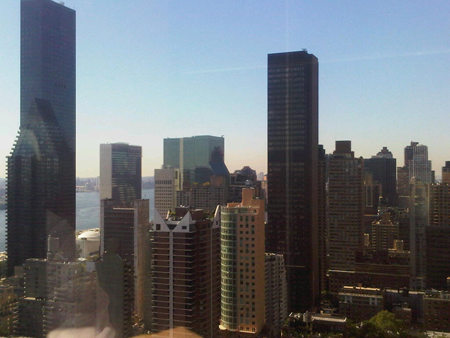 Very exciting