These photos were taken by We Do Photography & Design as official photographers on the night, and it's with their kind permission that I show them here. For the full gallery, please visit the WeDo Rocktober site.
The stage & crowd (spot me there right up the front … stage left)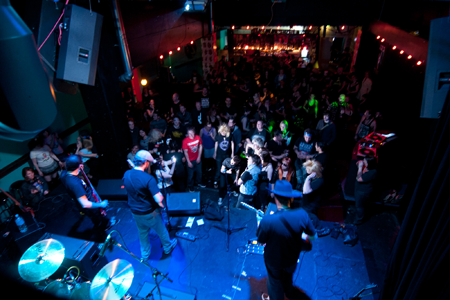 The drummer concentrating hard
Exhausted in the green room during the break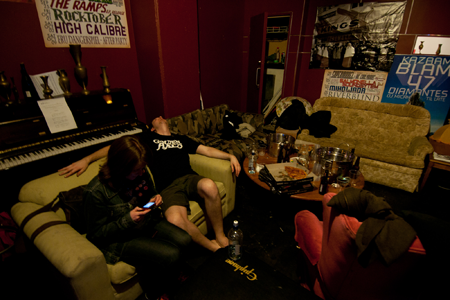 The crowd really getting into it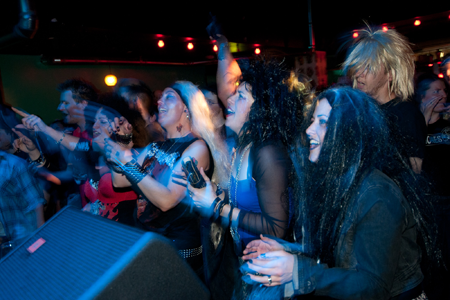 Me enjoying it in my own way!