I was very taken with an ad put out by our company this week. Since the advent of text messaging we've become more and more used to comprehending words and passages because of their general shapes and what we *expect* to see.
Based on this I thought this back-to-front question was cool: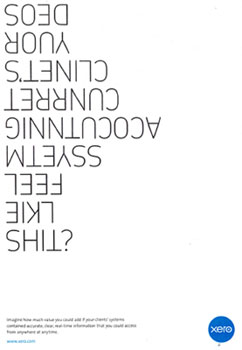 And it was vey interesting around the office to see who saw the last word as 'this' and who saw it as 'shit'.
Then turn it upside down altogether and it just gets cleverer: